Digital Animal Summit brings Leaders, Tech-Innovators, Investors & Entrepreneurs of the AgTech industry together.
For the last six years, Digital Animal Summit has proved to be the most comprehensive, industry-focused, and 'must-attend' event in the AgTech field.
The Digital Animal Summit for the year 2023 focused on the latest approaches, perspectives, and technology-driven solutions in animal health and management practices. With Folio3 AgTech as a Platinum Sponsor, DAS 2023 became a great success.
150
Industry Professionals
In 2023, we were honored to host some of the world's most renowned players in the AgTech industry including Cargill, NIAA, UnCommon Farms, Wag! Group Co, Kinship (whistle), Eagle Genomics Ltd., Precision Livestock Technologies, Genus PLC, Breedr, VegTech Invest, Guitar Hero, SVG Ventures, Engro, Cowealthy, Csiro, Distynct, AgriWebb, SomaDetect, Bactolife, VAS, Rvest, AnimalBiome, SwineTech, MIT Alumni Association, Ripe.io, Adapt1st, Ingredion, Hoorayfoods, Cryoharvest Solutions, Cattle-care, Farrpro, Sabii Digital, Sharp NEC, RLS Management Solutions, Pet Pair, Roo & Mentors Fund.
In 2024, we want to continue our success streak and are looking forward to hosting our DAS in person again to discuss the future of the agtech industry, especially in the wake of Data Science and AI.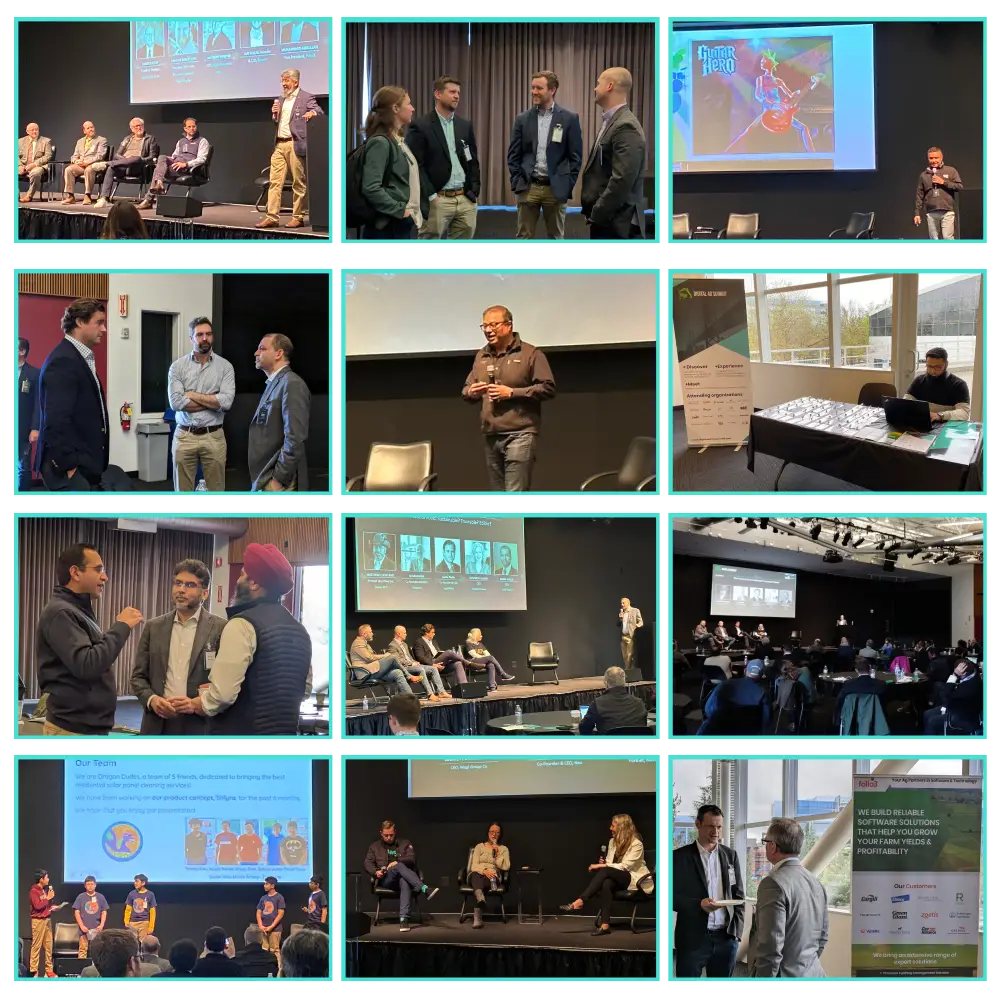 DAS_2023
Participating Organizations